The Gem Connection by Michael R. Lane is the first book in a three part series originally published April 2016.
Coined as a C.J. Cavanaugh Mystery this book completely threw me into C.J.'s world from the first page. Suddenly I was smelling expensive cologne and carrying a cognac leather shoulder holster- in my dreams. Really I could only dare to dream to be as slick as C.J.
This is a man's world…
Not that C.J. would ever be so crass as to belt out the old James Brown classic.
But I am!
And in this man's world he is no "regular degular" gumshoe private detective. He is a former DEA agent who has clearly been in some harrowing situations but survived with enough skills to actively pursue a contract killer while juggling two ladies who are vying for his love and attention. Oh and money, seeing as he is obligated to pay the woman who works for him. More on that later.
This isn't a game of Bejeweled
C.J. is forced to work for an unknown employer who wants him to identify who killed Clinton Windell- who is a CEO of a jewelry dealer with a lot to lose. We know that Clinton has just returned from a trip in which he has collected $20 million in uncut gems through a killer deal and is hoping to use this great deal to keep his position.
Until he is killed of course. Which is why C.J. is hired sight unseen, literally or maybe not, by this mysterious employer. We can't really tell. And the real fun is that I didn't really want to. Seeing this former DEA Agent sliding into action as a private eye was pretty thrilling.
His leading lady… beautiful and more patient than I
Having a police detective for a girlfriend created a fascinating dynamic. Destini is described as being about as gorgeous as Naomi Campbell with a temper that possibly rivals the great diva supreme- but of course only when she is reasonably riled up. And I would say in my opinion she had every bit of a reason to want to cut up C.J.'s clothes after kicking Renita out of his house.
Also the fact that Destini is a member of law enforcement assigned to the Clinton Windell case creates an entire host of problems. It's apparently hard to share small talk about your workday when you're both holding onto confidential information. Talk about trust issues!
Destini handles finding C.J.'s junior partner living at his house with some anger but kept it down to a dull enough roar to the point where I wonder what dosage of Xanax is she on. Basically she was this version of Naomi…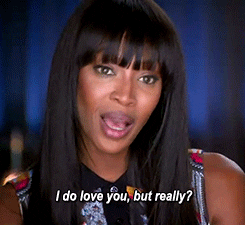 Whereas I think the average woman would have been more like this version of Naomi.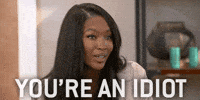 Because moving beautiful subordinates into your home without your girlfriend's knowledge is grounds for high treason at worst and destruction of property at best. I am team Destini. Now let's meet her competition.
Renita… every girlfriend's worst nightmare
Renita is clearly in love with C.J. and has the nerve to not hide it. While she is smart and competent in her role as a junior partner it is evident from the start that this is a woman who doesn't mind showering in the office in hopes of giving C.J. a little peek. She is too excited to be invited to his place in order for him to protect her.
The good thing is that there is Naomi, I mean Destini, ready to clock her upon arrival.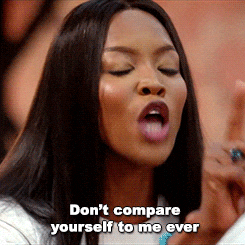 Yeah Renita, not so fast friend, you can keep your clothes in your duffle bag. You're only here because of this high stakes case y'all are working on and should leave C.J.'s house in fear of Destini.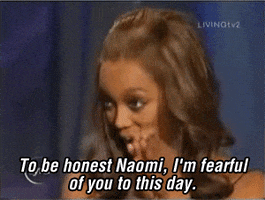 By any means necessary
C.J. never seems to lack in confidence. His interrogation skills rely on instinct and experience. And I enjoyed watching him deduce and anticipate his opponents next moves every single time. He is also not bad with a gun and would be the guy you want on your side in any shootout.
It made me really wonder more about his DEA past which is briefly mentioned in flashbacks. This is a man who earned his stripes working undercover in South America so he's certainly played with the big fish before. And it shows.
Case closed…
I really enjoyed this book. The pace was steady and kept me guessing until the end. Admittedly the love triangle made me chuckle. It was entertaining which is more than I can say about the majority of romances that appear in mystery novels. On the sunny side I am sure most of my male friends would be green with envy at the thought of two hot women living with them.
In future novels I do hope that the backstory of his prior detective work is explored. If it spanned an entire series I wouldn't complain. I also hope to find out what happens with Destini and C.J. and wonder if they will ever bump into each other through their casework again. I hope I have a chance to read more of this series in the future. Thank you to the author for entrusting me with his book in exchange for a review.